GarageSmart pioneered the 'Slat Wall' garage wall storage systems in Australia in 2005 and has built a reputation by providing a premium product along with friendly and professional service.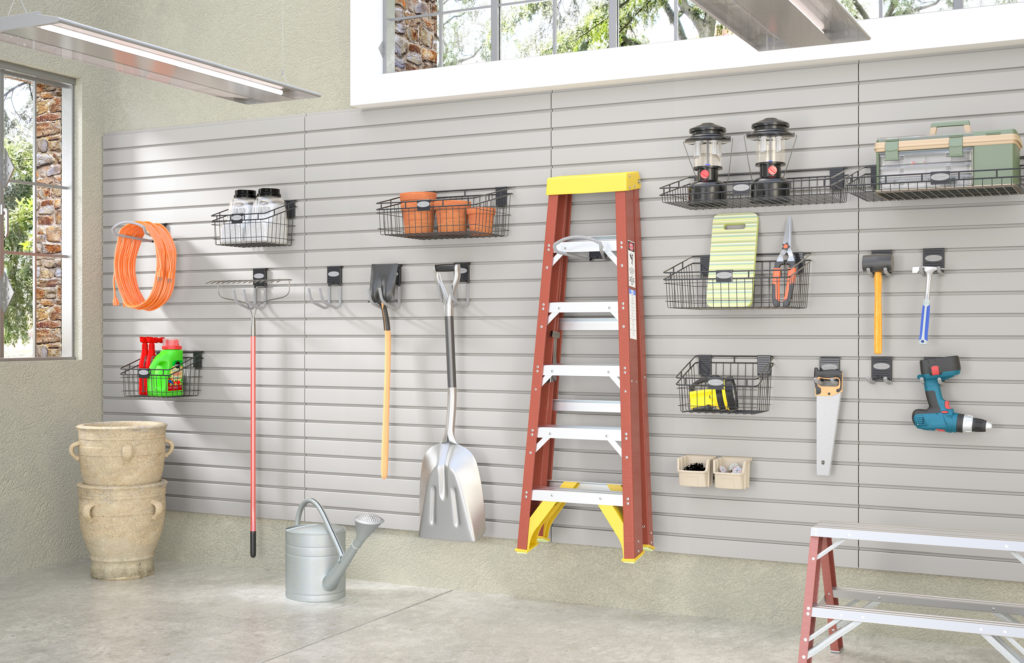 GarageSmart SmartWall provides the backbone for your storage solution and enables your baskets, hooks, shelves and accessories to slot easily onto your wall for maximum flexibility.
The unique benefit of the GarageSmart SmartWall is that it provides you with versatility to organise and reorganise your garage wall storage systems or home storage solution as often as your needs change.
4′ Grey Slat Wall Section
Size: 122cm W x 1.9cm D x 30.5cm H. 122 cm. section
122cm resin section
Durable resin construction
Mounts easily to drywall or studs
Tongue and groove top and bottom
4′ Taupe Slat Wall Section
Size: 122cm W x 1.9cm D x 30.5cm H. 122cm section
122cm resin section
Durable resin construction
Mounts easily to drywall or studs
Tongue and groove top and bottom