A concrete garage floor lasts longer and provides a better work surface if it has some sort of covering. And there is no easier way to cover your garage floor than by rolling out a mat. Garage floor mats come in a variety of styles, colours, and materials. The most common materials include rubber and polyvinyl plastic. Some mats are like rugs, others are textured, and still, others resemble padded gym mats. Like garage floor tiles, mats can be installed over concrete floors that are stained or cracked with no prep work necessary.
Garage floor mats are sometimes an overlooked option when it comes to protecting or enhancing your garage floor today. With so many other garage flooring options available in the market now, people often forget about the practicality, good looks, and the benefits of a good garage floor roll out the mat.
The good news is that there are more garage floor mats, surface tread designs, and tougher materials to choose today than there ever has been before.
One of the most overlooked options when it comes to garage floors are mats. Apart from spreading mats on a garage, a vast majority of people overlook the fact that mats not only protect your garage floor, but they also enhance the authenticity and overall quality of your floor.
So, what do people forget about the good looks, benefits and practicality of garage floor mats? Well, with myriads of garage floor options available on the market today, it is not surprising that many people quickly forget about garage floor mats.
While getting your hands on the best garage floor mat can be daunting, the good news is that these options can also be beneficial. You can get different, surface tread designs, quality materials and even garage floor mats that didn't exist before.
What to Look For
While a garage floor mat may look like a simple rug or gym mat, its material is much tougher than that of decorative or recreational mats. Some key features to look for when shopping for a garage floor mat include:
Resistance to chemical and petroleum spills

Slip-resistance to improve safety

Cushioning to reduce fatigue on your feet and legs

Textured or grooved construction to channel liquids and dirt

Easy-to-clean materials

Ability to withstand vehicle traffic

Sufficient weight to resist sliding around

Smoothness and strength to allow gliding around on a creeper if you do car repair
Another important consideration is mat thickness. Standard mats are about 1/2-inch thick, while heavy-duty mats run about 3/4 inch. Thicker mats typically cost more and may offer superior performance, but for light-duty use, a standard mat may be just fine.
The Benefits of Rollout Mats
One advantage that mats offer over garage floor tile is that mats can be rolled up and moved easily. For example, you may want to move a mat so you can use a creeper on bare concrete or if you have a particularly messy job in the garage and will clean the entire floor afterwards. Mats themselves are also easy to clean without creating a mess in the garage. Just roll them up, move them out onto the driveway or lawn, unroll them, and give them a good washing with a garden hose. Let them dry on both sides before rolling them up and laying them back down on the garage floor.
Installing Mats
You can find mats in sizes to fit most garages or order them custom-sized to fit your space. Most mats can also be combined to cover a large area. They can be cut to size with an ordinary utility knife and can be seamed together with a special adhesive or heavy-duty flooring tape.
Keep in mind that many types of garage floor mat will expand and contract with temperature variations. For this reason, it's best not to tape the perimeter of a mat installation to the floor, so the edges have room to move. Also, it's a good idea to leave a 1/4-inch gap between the flooring and all walls to accommodate an expansion of the mat during warm weather.
Costs
Standard-thickness garage mats can be found starting at about $1.25 per square foot, while heavy-duty mats typically cost between $2.50 and $4 per square foot. This puts the cost of garage mats roughly in the middle between epoxy floor coatings (at the lower end) and garage floor tiles (at the higher end). Both mats and tiles can be easily replaced as needed and can be taken with you if you ever move.
Types of Garage Floor Mats
Depending on your garage's needs, there are different types of mats available to use. From containment to fabric to ribbed, these garage mats have different usage for different environments.
Containment Garage Mats
If you live in a climate with large snowfalls, then a containment garage floor mat would be the best choice by far. These mats are designed to hold gallons of water for those days when the bottom of your car resembles more a snowplough than your daily vehicle. Featuring lifted edges to keep water in, the containment mat is easily cleaned with a wet vac or features a removable end that allows you to squeegee the water out.
Fabric Garage Mats
For those of you who get the occasional snowfall and don't feel the need to contain such large amounts of water and debris, two more mats are worth your consideration. These work well at absorbing liquids from snowmelt and provide for a soft anti-slip surface. Made with waterproof, bonded backing, these mats will not let snowmelt, road salts, or deicing fluids reach your floor.
Ribbed Garage Floor Mat
Though technically not a containment mat for snow or water, the ribs do work at holding moderate amounts of liquid if you have a level floor. They can be mopped dry or use a wet vac to remove water and debris.
Roll-out Mats
This is the most common type of mat and perhaps even the most durable of garage flooring materials. These mats are designed with a strong and thick layer of fabric built to absorb nearly any type of fluid. The material is capable of holding fluids to stop them from leaking onto the garage floor.
Interlocking Tiles
This type of mat is commonly seen in gyms or yoga studios and is made up of tough yet bendable, high-quality polymer foam. Each foldable EVA mat can be interlocked with another to create and build your custom design for all garage floors. They are versatile and convenient to carry and move around as you create your DIY garage.
Are Garage Mats Worth It?
With all the fuss going around about garage mats, it begs the question as to whether they are worth it. To answer the question, garage mats are worth it. It's worth mentioning that nothing is simpler than using garage mats to protect your garage floor from oil and dirt. You can also use these mats to hide any stains or cracks on your garage floor.
With this knowledge in mind, here are the top benefits of using garage mats on your floor.
Keeps Your Floor Safe From Contaminants
Contrary to common belief, garage floor mats are not used for beauty alone. Though this might sound obvious, garage mats go a long way in protecting your concrete floor from different contaminants.
This is because a vast majority of garage mats are resistant to common contaminants such as oil, stain and corrosive chemicals. Additionally, garage mats can state d up against any physical pressure when you are using your garage as a workshop.
Another common form of the contaminant is freeze-thaw. Since garage mats are water-resistant, they will protect your concrete floor from road salt damages as well as freeze-thaw damage.
They Insulate Against Sound And Cold
Did you know that garage mats can tremendously reduce the level of sound being transmitted outwards? Since your garage can be a beehive of activities, you wouldn't want to cause sound pollution to your surroundings. More so, will you want minimal notice if your living space is adjusted to your garage.
Since garage mats are made through polyvinyl construction, the treads ensure that they absorb sound waves instead of reflecting them off. This way, the mats will do away with any hollow sound that is characteristically produced by concrete floors.
At the same time, garage mats protect your garage against the cold concrete. If you spend a lot of time in your garage, you will find that mats will act as a barrier against cold concrete, especially in times of winter. Additionally, if you've converted your garage into your laundry space or workshop, mats will come in handy in enhancing your comfort.
It Protects Against Slipping
There are many hazards in the garage. However, many people don't recognize the effects of slipping on a wet floor, let alone a wet garage floor. Once you sleep on a garage floor, the chances are that you will suffer immeasurable damages to your body.
Water and snow can easily collect in your garage floor, especially if you are living in a wet climate. This is where garage mats come in handy. The best thing about garage mats has anti-slip features that help in eliminating any chances of slipping on the floor, thus hurting yourself.
It Hides Cracks and Stains on the Floor
Just like your living space, you would want your garage to be sparkling all the time. But what do you do when you have a concrete garage floor that has seen its fair share of stains and cracks?
On the one hand, repairing the cracks can be costly. On the other hand, doing away with stains can be overwhelming, let alone being costly. Therefore, rolling out a garage mat all hides both cracks as well as stains with ease. The best thing is that you won't have to prepare your concrete floor. You only have to roll out the mat, and you will be good to go.
Garage Mats Create An Ambient Environment
As much as you will use your garage to store your vehicle or use it as a workshop, you will need it to look and smell good. After all, this space is more than your storage space. It's an extension of your living space.
Today, you can find garage mats that have been manufactured with a nice scent. This way, once you cover your garage floor with these mats, the musty odours will be eliminated automatically.
They are Easy to Clean
Another reason to cover your concrete floor with mats is that they are easy to clean. This is largely attributed to the fact that garage mats are made from polyvinyl materials, which are easy to clean when doing away with spills and dirt.
When it comes to oil, you can easily wipe it from the mat as opposed to scrubbing it off. At the same time, you can collect any grime or dirt right off the mat with ease. All this can be done with the use of a household mop or a dust mop.
It Minimizes Dirt That is Tracked Into Your Home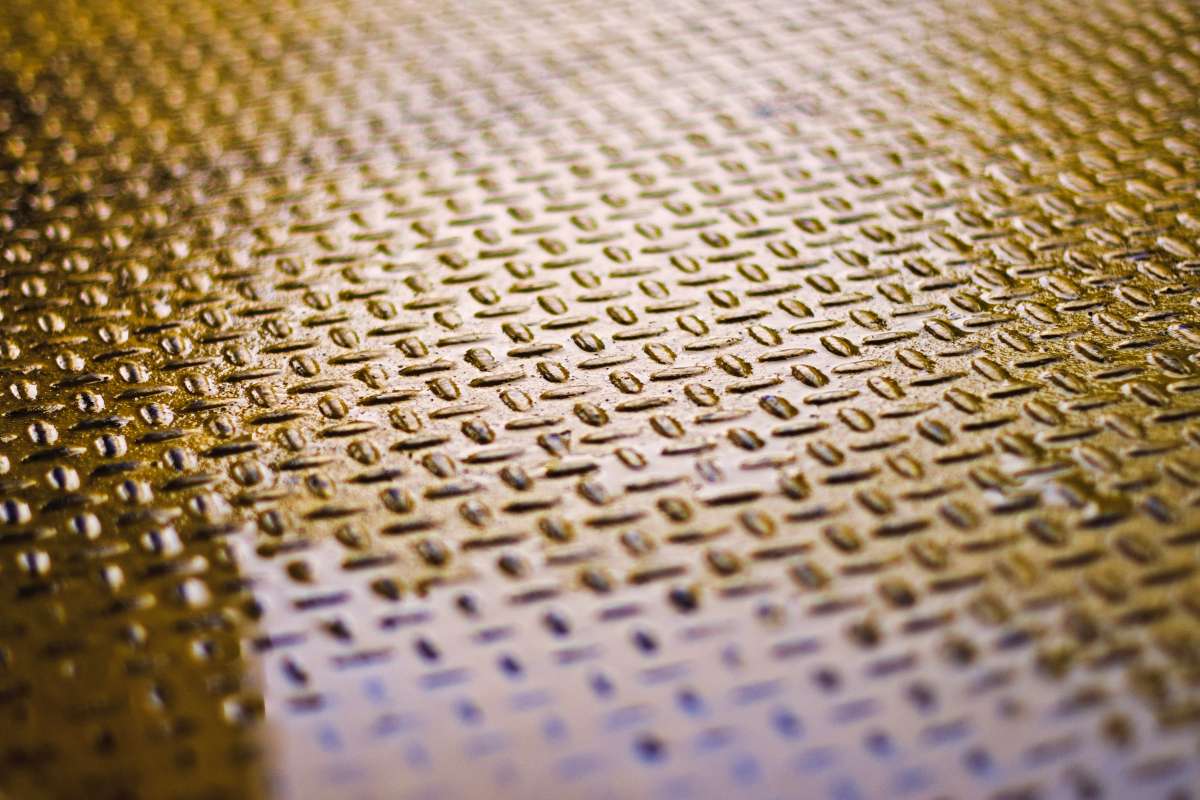 If you have a worn-out concrete floor, you probably know that it produces and collects a lot of dust and debris. This is mainly because concrete is naturally porous.
When your concrete floor is adjusted to your living quarters, then the chances are that it will track dust and dirt to your home. Regardless of whether you sweep and clean your concrete garage floor every day, you can be sure that dust and debris will get its way to your house.
The best solution is to install mats on your concrete garage floor. They will go a long way in stopping your dirt and dust problem. This is because these mats are quite easy to clean, completely doing away with the dust and dirt issues that can be tracked into your home.
Key Features
Material
When choosing a garage floor mat, you need to find one that suits your particular needs. If you constantly deal with leaking fluid, you will need a mat that is capable of absorbing a lot of liquid. Many can only take so much before the fluid begins to damage them and run through to the floor. Foam garage tiles may not be that absorbent but can still do a great job at handling a certain amount of liquid. Fabric mats will generally provide a more even manner to absorb whatever is leaking.
Size
Mats come in a variety of different sizes. If you need one that fits underneath the entire vehicle, you will want to compare its length with the car. You may also decide you want to cover the entire floor of the garage with a mat. While that is doable, it may be expensive or difficult to do. Foam garage floor tiles may be your best choice for covering more space. Mats tend to be more cumbersome and can be a hassle to move around on your own.
Environment
Consider getting a garage floor mat that suits the climate you live in. If you live somewhere that gets a lot of snow or rain, you may want a mat with thicker fabric or more layers, so it's more absorbent. If you live in a hot environment, you should think about getting a heat-resistant mat.
Containment Mats
First, it is important to understand that there are several types of containment mats on the market. Of the ones we have tested and used, as of December 2018, there are just two we would recommend. The 50 Mil Park Smart Clean Park containment mat or the TruContain containment mat. TruContain is our favourite. It is a one-piece, relatively lightweight mat that you unpack and unroll. The downside to it is it is folded and does not relax real fast in the winter. That said it works amazingly well and even better if you tack it down at the corners.
The second option is the Park Smart Clean park product. We would only suggest 50 mils. It comes on a roll, so there are no creases and folds to worry about. The downside is you do have to put it together, and you can break the edges if you are not careful. You must drive over the ramp, not the sides. It looks better (on day 1) than the TruContain mat, but overall our customers love the TruContain product.
General Pro's and Con's of Containment Mats
Can be expensive.

A choice between assembly and creases.

Can move around on a smooth floor — we suggest securing at least the front edge.

Holds a lot of water!

Many products are super easy to install

No tools.

Easy to cleanout.
PVC Garage Floor Mats
PVC garage floor mats are some of the most expensive garage floor mats we offer. They tend to weight between 1/2 and 3/4 pounds per Sq. Ft. They are available in different patterns, colours, and sizes. They are more decorative than containment mats and higher quality than carpet mats. PVC mats are less likely to slide around, but it can still happen. One major issue is PVC mats will stain from certain tires. Also, careful attention needs to be used when installing wall to wall to avoid expansion and contraction issues.
The ribbed pattern can be used to mitigate moisture, mud, and snow. That said, one thing to consider is that PVC mats do not have a containment edge. Even the ribbed mat has nothing to contain moisture at the front and back sides of the garage.
Absorbent Carpet Mats
Absorbent carpet mats are outstanding for absorbing oil and water. The look 'OK' but they are certainly not highly decorative and not a good choice for wall-to-wall garage flooring. They are intended to keep moderate amounts of moisture off the floor and keep oil stains from soaking into the concrete. They are lightweight and can be blown around or move when parked on if they are not secured. This would be a product that is more appropriate for Florida rains and areas like Grand Junction, CO that receive some snow.
So what is the perfect garage floor mat?
There is no such thing. In this case, given the customer's location and that the primary concern was containing moisture — in an area with a lot of snow — I would have suggested the TruContain HD containment mat. Keep in mind; every situation is different. It is essential to weigh the benefits of each product before you make a decision.
Garage mats are worth it in many ways. Whether you are looking to make your garage space beautiful or simply looking to make your home environment comfortable, you can rest assured that using garage mats is the best option. What's more, it is easy to install, and they have value for money.