Has your garage become a life-size extension of your junk drawer? Garages often become a catch-all for everything—spare cans of food, gasoline cans, tools that haven't been used in ten years, and more.
Rather than being a tidy place to store your car or a fun hangout to work on projects, some garages are a disaster. What's the best way to fix that? Organisation techniques help, but what about some fun garage renovation ideas?
Garages usually end up as glorified landfills in our own homes. Let's face it —
If you're not parking your car there, the chances are high that it's become a depository for your junk. Garages are one of the most misused spaces in a home. A DIY garage renovation can be life-changing because, think about it: with a do it yourself garage makeover, you're potentially unlocking hundreds of square feet of extra space. Even if you're not, an extra room is an extra room in your house!
They're certainly not the most straightforward home DIY project you can do. There are a lot of moving parts to consider when you start thinking about a garage renovation:
Where you're going to store your car

How you're going to take care of any clutter or trash that's been accumulating

If (and how) you're going to address reflooring your garage

If (and how) you're going to handle any additional electrical needs or plumbing

Insulating walls, if needed

Adding a new door, depending on how you'll be using the space
Once you have all those details nailed down, though, it's smooth sailing, and the sky's the limit. If renovating your garage sounds like something you're interested in, here are a few ideas to get you started: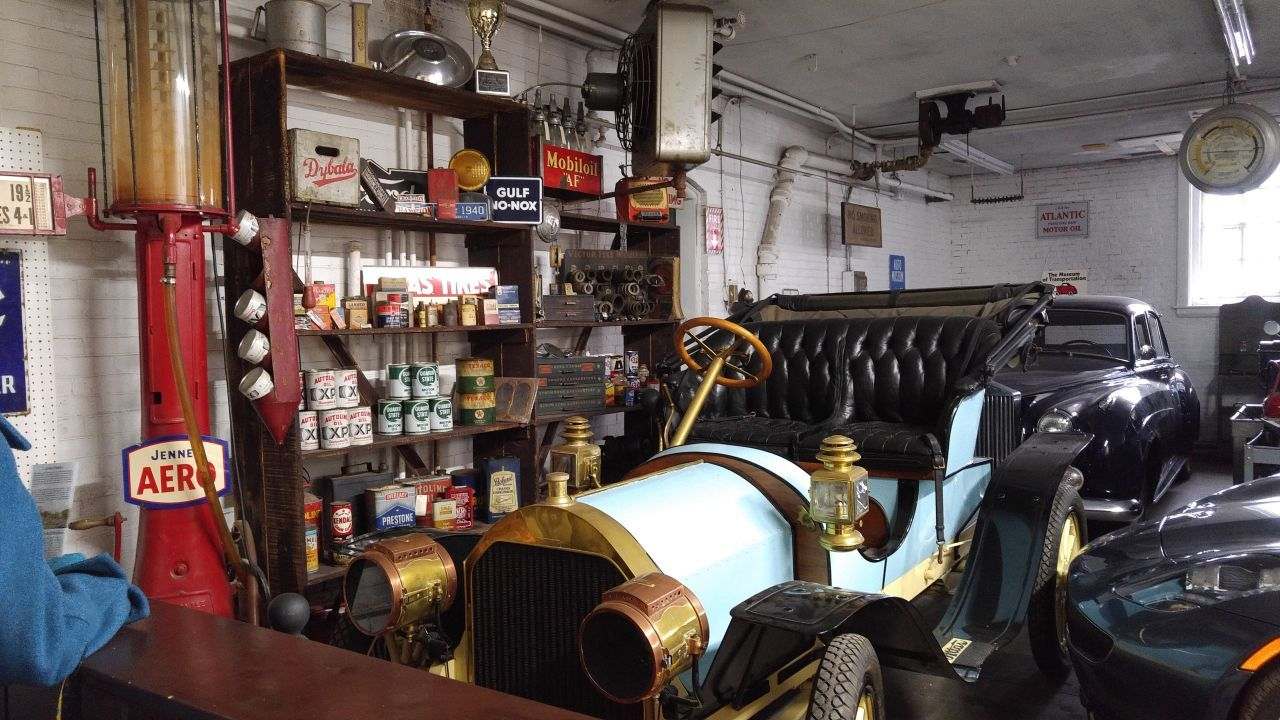 Amazing Garage Renovation Ideas
We've assembled a guide to garage renovation ideas that can help you achieve the makeover of your dreams while making the best use of the space you have.
Change It Up 
One of the best ideas for a one-car garage makeover is using the space as a laundry room or gym. Both rooms require equipment and take up a lot of space in your house.
From the clanging of dumbbells to the churning noise of a washing machine, they're both noisy and disruptive to your home. 
If you install a laundry room, this gives you more space to knock out the wall of the original laundry room in your home. Or, if you don't have a laundry room, you can stop schlepping all of your family's clothing to the laundromat.
Of course, this is likely too technical for a DIY project. You'll need someone to move the washer and dryer in, install correct plumbing and vents, and do the electrical work necessary to support such large appliances.
Install A Home Gym
If that sounds too complicated, the gym idea could save tons of time and money. Travelling to a gym and paying for a membership can eat up your spending money and free time.
Depending on the hours that your gym is open, it might be challenging to fit it in. If you have a home gym, you'll no longer have that concern.
To convert your garage into a home gym, think about what you'll need. What is the weather like where you live? If it gets very hot or very cold, you'll need to have someone install an HVAC unit and proper ventilation. 
You'll also need a proper garage floor makeover. This can be a great renovation idea all on its own.
Gym memberships can be expensive. Home gyms aren't always cheap to create, but they will save you money… and remove the excuse that you couldn't make it to the gym. After all, it's right there! If you're creating a home gym, flooring should be one of your number one concerns.
 While lots of gyms have concrete floors, depending on the kind of exercise you do, you'll want to make sure you have the right padding. For weight lifting, rubber padding is usually best. If you drop weight or fall, you'll be saving yourself (and your garage) a lot of hassle. 
Here are a few different types of gym floors. The other things you'll want to consider are things like air conditioning and electricity. If you have any exercise machines that need to be plugged in, you'll want to make sure that you don't only have outlets but outlets of the right wattage.
FAQs About Garage Renovation
Is Renovating A Garage Worth It?
Whether you're just adding storage, re-coating the floor, or doing a complete teardown, garage improvements are well worth the investment. Your new and improved garage will give you more storage and flex space. You can make a new hobby or workshop room, a home gym, or give your family more room to spread out.
How Much Does It Cost To Upgrade A Garage?
The national average cost range for a garage remodel is between $7,000 and $15,000, with most homeowners spending around $11,000 on a full 2-car garage remodel with new cabinet storage and floor coating.
Does A Garage Increase Home Value?
In practically any case, building a garage can and will increase the resale value of your home. According to Pocket Sense, the average attached garage will cost around $27,000. Most homeowners see about an 81% return on their investment or an increase in the resale value of $21,000.
Does Converting A Garage Devalue A House?
Do garage conversions add value? A garage conversion could add up to 20 per cent to the value of your home, while you'll gain valuable extra living space that's less prone to planning complications.
What Is A Finished Garage?
A finished garage has drywall covering the beams and gaps. It may or may not have insulation and electrical work. Sometimes we refer to a finished garage as a converted garage. This generally means that space has been optimised for a specific purpose.
Floor Renovation 
Protecting your concrete floor is important. While epoxy coatings are a common solution, they fade quickly and often bubble up while drying. 
What's the best solution? POLYUREA coatings. Since this floor coating is resistant to stains and sun damage, it's perfect for a garage floor. It also doesn't have the same bubbling issue as epoxy. Since polyurea will be used on your garage floor, its ability to resist chemical damage and scrapes is also another plus in our book!
Create A Studio 
Out of all the garage remodel ideas, a studio might be the most fun! In the past year, many of us crammed our entire lives into four walls.
Now that the world is reopening, the last thing you may want to do is spend more time at home. But if a library or a Starbucks isn't very conducive to your creative endeavours, what can you do?
Sometimes, all you need is a mental switch. A little change of scenery can be all it takes, which is what the best garage remodel ideas are for!
Depending on the size of your garage, you may be able to add some walls to block off your studio from the parked car. If you plan on spending lots of time out there, you may need to hire a contractor to install central heating and ventilation.
Consider the needs of your hobby or profession, too. As a writer, you might not need running water in your studio. But if you're a painter or a sculptor, this could be necessary!
A Storage Room
Maybe you do not need a studio or a home gym. Why not embrace the way your garage is right now?
Even if it's a mess, some good garage makeover ideas can help inspire you to find a method in the madness. For instance, if you have lots of tools hanging around, hire a contractor to install vertical storage solutions.
 Or, have them craft some cupboards for an extension of your pantry. Depending on how your garage is built, your remodel might include storage solutions to help you categorise your items so you can find them easily later.
This is one of our favourite ideas on the list: just making good use of the space. You can use your garage as an extra closet, organisation for old knick-knacks, a place to store your tools… basically whatever you need to be stored. Renovation in this way may look like adding built-in shelves or drawers, but it also can come to life with some smart organisation hacks. 
Turn It Into A Showroom 
Garage renovation companies have the knowledge and resources necessary to make your most far fetched dreams a reality. One of these dreams might be showcasing your pride and joy: cars.
If you like to work on your cars, why subject yourself to laying on a concrete floor and making the most of a cramped, chaotic space?
With the right garage renovation company, you can install equipment worthy of a professional mechanic. This gives you the chance to work on your cars in a sheltered environment with all the tools you could need or want.
However, you might not be interested in a functional space. Instead, if your garage is big enough, why not turn it into a showroom?
This option could include a marbled floor, high-quality lighting, rotating pedestals, and anything else that your imagination and budget can accommodate. The showroom option might work better for a multi-car garage, but you could make it work even if you have a single classic car!
Turn It Into A Workstation
In the tradition of American suburbia, a garage is where you do anything from changing the oil to building a birdhouse to airing up a bicycle tire. If that's what you want to use your garage for, you need a workspace.
Start by installing appropriate storage solutions, as mentioned above. But once that's done, you can install workbenches, worktables, and more. When you have the right spaces for the job, you can do your job more efficiently and safely than ever before.
Workshop / Studio Space
A workshop or studio space is one of the easier choices. Garages are great for workshops, especially if you're working with chemicals or materials that create a lot of dust. All you need to do is open your garage door, and you can easily air out your space. 
One item you always want to consider when fitting out a workshop or studio space is lighting. Bad lighting isn't only a safety hazard, but there's nothing more frustrating than not having the right lights to do your work. 
Garages are usually dark or come with minimal lighting, so if you choose to go this route, make sure you research your electrical situation thoroughly.
Home Office
If you're in the market for a cool, mod home office, your garage can be a great bet. Decoist has some awesome design inspiration, too. Home office renovations share some of the same concerns as workshops: you're going to want to make sure your electricity is right. 
You'll want things like good lighting, as well as places to plug in your laptop, desktop, or other work materials. While concrete floors are definitely in vogue right now, if you live in a cold climate, you may also want to consider installing carpet. 
If cold weather isn't a concern, placing a nice rug over well-cleaned concrete is a cool look right now.
Man/Lady Cave
Alone time is essential to one's well being, so why not turn your garage into your private sanctuary? Whether you call it a man cave, lady cave, or something completely different, consider making your garage a sacred space where you can get into some of your interests. 
When you're designing your home hang out spot, some things you'll want to consider are comfortable furniture, new flooring, insulation, electricity, and painting. When designing your man cave, feel empowered to make it your own. 
Don't feel like it needs to "match" the rest of your house. Always wanted a green room but never felt like it fit in with the rest of your decor? Make your man cave green! It would help if you used this area as your ultimate dream space.
Helpful Tips For Garage Renovations
Many homeowners like to do a little renovation or remodelling now and then, often focusing on rooms like the kitchen or study and adding new furnishings and wall colours to breathe new life into the spaces they use and enjoy each day. One space that often goes overlooked when it comes to home renovations, however, is the garage. 
It's often the biggest individual room in the house, but too often, the garage is used for little more than storing bags and boxes of tools and random items, with many homeowners failing to make the most of its full potential. However, if you do want to get more out of your garage, there are a lot of different ways to do so.
Garages can be turned into everything, from games rooms and man caves to office spaces, guest bedrooms, extended living areas, etc. Or, you can still use them for their intended purpose of storing items and keeping your vehicles safe, but redecorate and redesign them to truly make the most of all that floor space.
Remodelling a garage can seem like quite a big undertaking at first, and there are a lot of challenges and problems to solve along the way. However, with the right approach and proper planning, your garage renovation can be one of the best projects you have ever taken on, giving your home a huge new space to enjoy. Here are some tips to help out.
Use The Internet For Inspiration
You might want to start a garage renovation project but find that you don't have too many ideas or feel in need of some inspiration to kick-start the whole thing. In these situations, the internet can become your best friend. It can be a veritable goldmine of inspiration and ideas for anyone planning some home design or DIY.
There are many sites out there that can help to give you the first initial ideas you need to get going on an incredible garage renovation project. Perhaps you'll find a picture that inspires you to go in a certain direction, for example, or a colour scheme that fits your personality. You can even find tutorials, video guides, and more for improving your garage.
Save Money By Making The Most Of What You Have
Many people like upgrading their garage but worry about the costs of the project. One of the ways you can help to keep costs down is by upcycling, recycling, or simply making the most of the items you already have, rather than feeling like you need to invest in entirely new items for every part of the garage.
Many people feel like they need to buy a new garage door, for instance, but new doors can be costly. Instead, the right option for you may be to perform a little bit of garage door maintenance and improve the look and feel of your existing door. A new coat of paint or good scrub can help breathe new life into old doors and revitalise your garage at a minimal cost.
Focus On Floors And Walls
If you're unsure where to start with your garage renovation project, it's often wise, to begin with the basics: the floors and the walls. Garage floors can take a beating over the years, and many people don't take the time to invest in them heavily, but these days, you can find high-grade epoxy flooring solutions for your garage that can withstand lots of weight and pressure without breaking.
The walls, too, often go overlooked and ignored in garages, leading to many of them looking boring, bland, and grey. A fresh coat of paint in a fun colour can help to change the whole look and feel of your garage, transforming it from a purely functional space into a room that you enjoy spending some time in. You can even paint the door the same colour to match.
Think Outside Of The Box For Storage
Garages are often used for storage purposes, and it's easy to see why. They're often quite large spaces, and you don't tend to spend much time in them, so they're ideal for all those boxes and bags of items you don't use for large parts of the year, like sporting goods or holiday decorations. Even when you renovate your garage, you can continue to use it for storage.
The key is to be smart about your storage solutions in the garage. 
Think outside of the box. Instead of stacking items in piles and filling every corner with your boxes, consider alternative storage solutions like overhead racks and wall shelves to save floor space. You can even consider investing in prefabricated garage storage units with dozens of shelves, drawers, and more for all your small items.
Don't Forget Heat And Light.
If you truly plan on spending more time in your garage after the renovation is done, you'll need to make the place more comfortable, cozy, and welcoming for all. This means that you'll need to focus on both heating and lighting, ensuring that the room gets adequate heat, even in the colder times of the year, and providing natural light if possible.
You can add windows to your garage to bring in more natural light or invest in attractive lamps and light fittings to brighten the place up. For heat, you can consider underfloor heaters or portable heating units, as well as potentially reinforcing your garage door with some new insulation and checking all the walls and windows for any cracks or gaps that could let the cold in.
Conclusion
Garages can do so much more than serve as simple storage rooms for all your junk, and it can be so wasteful to fill up a garage with boxes and never actually take advantage of all that space. If you feel like taking on a new home project that could enhance your lifestyle, the garage is a great place to begin.