Not all of us are lucky enough to own a house with an in-built car garage; our automobiles and motorbikes instead occupy driveways and allocated roadside spaces. For those with enough available space, though, a garage is certainly a worthwhile investment. Not only do they keep our vehicles safe and secure, even driving down expensive insurance premiums in some cases, but they can also prove invaluable spaces within which garden tools, gym equipment or toys can be stored.
Choosing between a traditional or custom metal garage is an important decision because there are a variety of considerations. What will you be using your garage for? How long would you like it to last? How much time (or energy) do you have to devote to maintenance? What kind of budget are you working with? Would you prefer a steel garage or a traditional wooden one? Both types of garages will provide a similar function, but there are some distinct differences to consider.
Traditionally, people have opted to build wood frame garage buildings over metal garage buildings due to the high price and unavailability of steel. However, the popularity of using steel to erect garage buildings has been increasing over the past 60 years. This can be attributed to certain factors such as time and cost of construction. These are the differences between metal garage buildings and wood frame garage buildings.
The wood garages and vinyl garages are both Amish built prefab garages. The wood and vinyl garages are very similar but with one difference, and that is the siding. The wood garages are built with T1-11 duratemp siding which has a 25-year warranty. These garages are painted with two coats of paint. The average paint time is about ten years which means the wood garage requires the most upkeep of the three different garages.
The vinyl garages have 4″ dutch lap vinyl siding on the exterior with the interior of the walls having 1/2″ plywood. The extra materials needed to build the vinyl garages make it the most expensive of the three garages, however, compared to the wood garages that have to be painted the vinyl garages never need to be painted so this saves you both time and money in the future.
The metal garages sides and roof both consist of 29 gauge metal sheeting which does not require any painting, so it shares the same maintenance-free characteristics as the vinyl garages except the metal garages siding is much more durable when compared to the vinyl siding which could be damaged by a weed eater or a sharp object.
The wood and vinyl garages can be built with a floor or without a floor. The metal garages are only built without a floor. The base for all of the garages needs to be level and can be put on gravel, asphalt or a concrete slab. The wood and vinyl garages are delivered fully assembled. Their wood and vinyl garages also come in 2 story garages if you need even more space. The metal garages are built on site. Most of the garages metal buildings are installed within one day.
Steel Garage Overview
If you're looking for a garage that is cost-effective and quick to build, you might want to consider purchasing a steel garage. Steel garages are great for home use, small business storage and even industrial applications.
Most steel garages are prefabricated, meaning the major components are made in a factory. When the components are delivered to your site, the garage just needs to be assembled. If you have construction experience or you're particularly handy, you can save a significant amount of money by assembling the garage yourself.
Steel garage kits come in all sorts of sizes, shapes and configurations. You can build a one- or two-car garage, or you can save time and money by opting for a basic carport. Garage kits can be ordered with custom features such as windows, special doors or lighting, too.
How Much Does a Steel Garage Cost?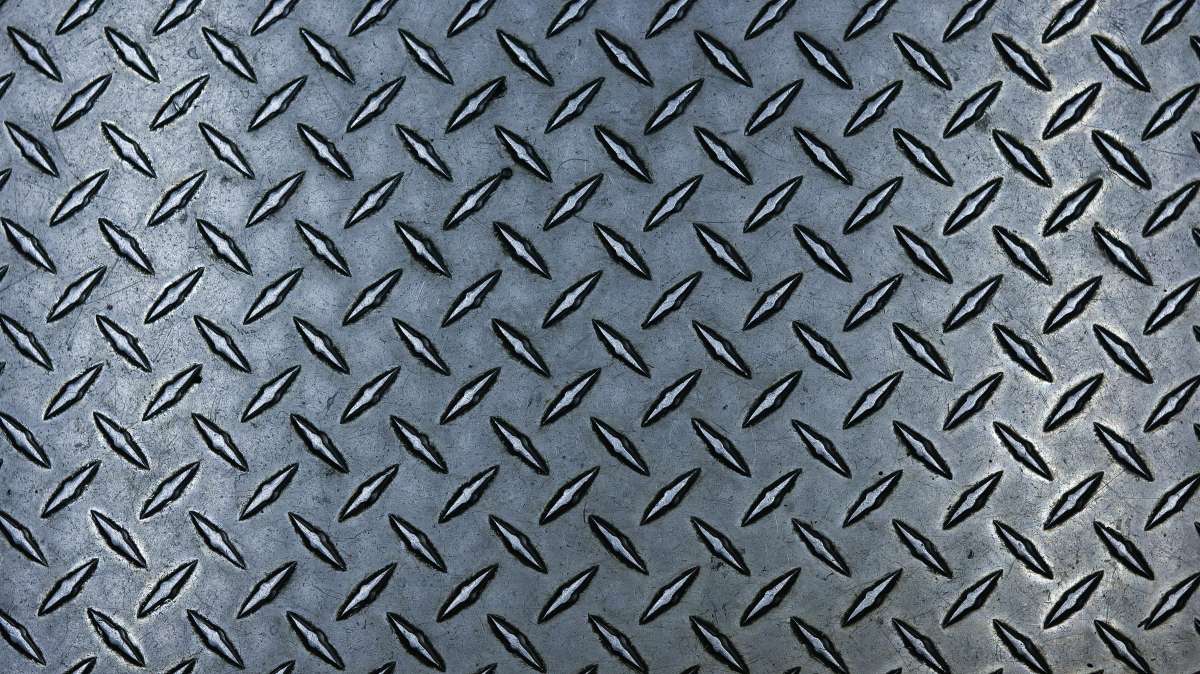 Prices vary based on size and design. They're also influenced by factors such as local materials and labour costs. Typically, steel garage kits cost anywhere from $5,000 to $30,000. Carport kits fall on the lower end of that price range, while a 50×100-foot garage with a workshop would fall on the high end. However, those prices do not include the foundation or installation.
Looked at another way, budget about $10-$25 per square foot for a steel garage, including the foundation and installation.
Steel Garage Pros
Less expensive – Because most steel garages are prefabricated, they tend to be cheaper than wood garages. You'll save a considerable amount of money on construction costs.

Strong and durable – Steel is a strong material with a very long life expectancy. It is damage resistant, rot resistant and fire-resistant. Most steel garages will last 20 to 30 years or more.

Faster to build – Prefabricated steel garages require less building time. They go up faster than wood garages because they require very little internal support.

Eco-friendly – Steel is one of the most recycled materials available. You can buy a steel garage kit that is made of recycled materials, or you can recycle your steel garage when it's no longer useful.
Steel Garage Cons
Not as attractive – Most people find steel garages less attractive than wood garages. There are fewer colour and design options from which to choose, and the buildings tend to have a cookie-cutter look.

Rust/condensation problems – Condensation tends to collect in steel buildings, which can lead to rust. The condensation can also damage tools inside the garage.

Can be difficult to build – Steel garage kits usually require specialized tools. Building a steel garage requires some technical expertise beyond that of many do-it-yourselfers.

Local restrictions – In some areas, local building codes prohibit steel buildings. Check with your city or town before you purchase a kit.
Steel Garage Advantages
As the great debate between fans of traditional wood garages vs. metal garages rages on, it is important to note some major advantages metal garages have over wood. Below are some of the major perks to building a metal garage on your property:
Durability:
Both traditional and metal garages can be built to stand up to the weather in your local area. That said, wooden garages lack the durability of steel garages in the long run. Brutal weather can cause warping and crack in the wood, which eventually amounts to bigger problems like rotting and leaking. Metal garages and garage kits are manufactured to go through a galvanization process to withstand these elements to protect the contents of the garage better.
Value:
When it comes to getting the most bang for your buck, there's no comparison. Wooden garages are more expensive to build and maintain than metal garages. If you are a DIYer, enjoy more savings by purchasing a custom metal garage kit and constructing it on your own.
Flexibility:
Metal garage designs are highly customizable to fit your tastes, budget, and needs. Maybe you have plans to add a workshop area to your garage in the future. Metal garages can easily, and inexpensively, be modified to fit your changing needs. While you can also add on to a wood structure, it will be a much more expensive, time-consuming process.
Maintenance:
Over time, wooden garages are susceptible to rotting, cracking, termites, mould, warping, and other issues resulting in a significant amount of ongoing maintenance. You can also expect to restain or repaint your wooden garage every five to ten years. Because the custom colour is applied to steel during the manufacturing process, it stands up to Mother Nature for much longer.
Wood Garage Overview
Wood garages are the more traditional choice. Wood was the building material of choice long before anyone had thought of using steel. As with steel garages, prefabricated kits are available. Or, you can hire a builder to construct your wood garage from scratch.
Prefabricated wood garages are similar to prefabricated steel garages. They are sold in a variety of shapes and sizes, and you can custom order features such as windows, doors ventilation systems and lights. The factory-made pieces come completely ready to assemble, with holes for bolts and fasteners already drilled.
How Much Does a Wood Garage Cost?
Wood garages are more expensive than steel garages. But the total cost depends on many factors, the biggest one being whether you purchase a prefabricated kit or hire a builder. The cost is also influenced by the size and configuration of the garage and how much of the construction you take on versus hire out.
A very small prefabricated wood garage might cost 10,000 to $15,000, compared to about $5,000 to $8,000 for a similarly-sized steel garage kit. That does not include the cost of the foundation or labour. A wood garage built from scratch can easily cost many tens of thousands – even $100,000 or more.
Wood Garage Pros
More attractive – Most people consider wood garages more attractive than steel varieties. There are more styles, finishes and colours from which to choose. And wood garages can be painted to match your house.

Energy-efficient – Wood garages are much easier to insulate, heat and cool. They stay warmer in the winter and cooler in the summer.

Easier to construct – Most builders and do-it-yourselfers are more familiar with wood construction methods. No specialized tools are required.
Wood Garage Cons
More expensive – Wood garages are significantly more expensive than steel garages.

Not as sustainable – Wood garages are often made using virgin wood, not recycled materials.

Requires more maintenance – Wood requires regular maintenance in order to prevent rotting, fungus or insect infestation. Wood also needs to be painted or stained every few years.
Construction Time
A lot of time is needed to design a wood frame garage, but more time is required when constructing any building from scratch. Metal garage buildings require less time to build than wood frame garage buildings mainly because the panels or sections used to construct it are prefabricated. This means that they have already been manufactured in metalworking shops. The metal panels used have been prefabricated already. Unlike wood frames that have to be set-up piece by piece then cut and nailed together, metal sections are pre-fitted and can easily be bolted together to make a strong, durable garage that will stand up to time beautifully.
Time Saved is Money Saved
Metal garage buildings save more time in terms of construction, thus making it more cost-efficient to use. Wood frame garages require the expertise of an architect, and architects cost a lot of money. Metal garage buildings don't require an architect, so they save you a lot of money.
Since the metal panels and other building components used in the construction of metal buildings are made in shops. When fabricators use this approach to manufacturing, it is more economical for the builder to buy in bulk.
Flexibility
One disadvantage that metal garage buildings may have is that it has the same look. Advancements in technology have allowed construction of metal buildings to look like original "stick-built-from-scratch" buildings. They are available in different colours, facades, shapes, and sizes. You can choose your design according to your preference, without having to consult an architect. Although wood frame garage buildings are customized, or have a more personal feel to them, metal garage buildings can also have the same feel if you know which suppliers to talk to.
Material
Another advantage of metal garage buildings is that they are termite-proof so you wouldn't have to worry that your garage might just collapse anytime. There is also no need to coat the walls of a metal building with special formulations to make it water-resistant. Moreover, you are assured that your vehicles would be safe from thunder, rain, and lightning, most especially from fire, since wood is a highly flammable material.
Price
One of the first benefits that a steel garage or carport has over a wooden one is the price. As a general rule of thumb, wood carports and garages are more expensive than metal ones. Of course, many factors can affect the price, including the size of the building and the exact type of materials used. But when you compare all of the costs associated with a wooden structure, such as the initial material costs, installation costs, maintenance costs and the lifespan of the material, with the same factors for a metal building of equal size, the metal building is typically cheaper. As such, if you are looking for an affordable way to protect your car, the metal may be ideal for you.
Maintenance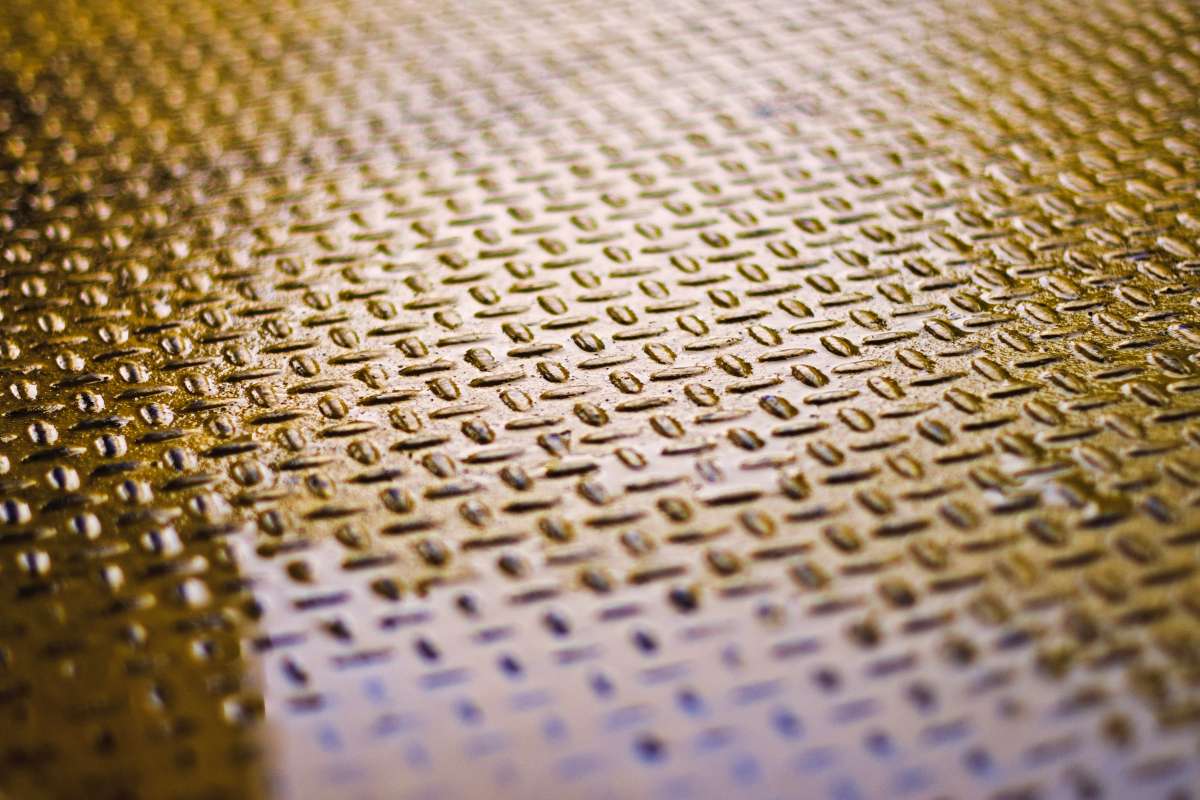 The second benefit that a steel carport or garage has over a wood one is maintenance. Wood structures require a lot of care and maintenance. You need to inspect the wood often for signs of warping, rotting, pest damage and other problems. If problems are present, the wood needs to be replaced. Wood also needs to be painted and stained to keep it looking its best. Metal requires much less care, which is perfect for someone who wants a low-maintenance option.
Eco-Friendly
One of the lesser-known benefits associated with a metal carport compared to a wood one is that metal carports are eco-friendly. For a wood carport to come to be, many trees need to be cut down. Once the wood carport has exceeded its lifespan, the lumber is typically thrown away. When it comes to metal carports and garages, the metal itself can be made from recycled pieces of metal. Once the metal carport has reached the end of its lifespan, it can once again be recycled, helping it to become something else that is useful, rather than just taking up space in a landfill.
Safety
The final benefit that a steel garage or carport has over wood ones is safety. Metal is impervious to fire. On the other hand, wood is not. Wood can catch on fire, quickly allowing the fire to grow and spread. Wood can also become infested with wood-eating pests, fungus, mildew and mould, all of which metal is resistant to. Metal helps to protect the investment you have made in a carport or garage and protect the items stored within the carport or garage.
Are you eyeing custom metal garages for your favourite vehicles or metal garage kits to stash all the stuff that no longer fits in your house? A big consideration is always safety. Both types of garages are designed to stand up to severe weather and provide protection for your valuable items. But metal garages give property owners additional peace of mind due to their lower risk of flammability, which can prevent a complete loss in case of fire. Some insurance companies even offer discounts for steel buildings.
Wooden Garages
The traditional option, wooden garages blend in beautifully with a country cottage, complementing flowers and picket fences. Don't be fooled by their appearance though, for wooden garages are typically constructed from heavy-duty tongue and groove timber, rendering them protected against the elements as well as any wrongdoers. Designs are getting evermore ingenious too; some combine double garages with extra garden storage and living space for the ultimate outdoor structure.
Metal Garages
More contemporary in appearance, metal garages sit superbly next to a modern or new-build home. Metal garages are primarily known for their superior security, some motorbike garages available boast police approved specifications. Many others feature 25-year warranties, heavy-duty framework and are resistant to fires. Metal garages are maintenance-free too, an advantage over their wooden counterparts and certainly a selling point for those averse to spending a few hours every year with a tub of treatment and brush in hand.
Now that you know some key advantages metal garages have over wood garages, you can be confident in the purchase of your new garage.
Are you looking to protect your vehicle from the elements outside? Installing a carport or garage can offer you the protection you are looking for. As you look to install a carport or garage, take the time to educate yourself on the benefits of the various materials you can select from. A steel carport is more affordable, easier to maintain, is eco-friendly and offers many safety features compared to a wood carport when you are ready to purchase your carport or garage.